Ivo Enrico Poluzzi is an Architect and Interior Designer specialized in Luxury Motor Boats  interiors fitout.
Ivo Enrico Poluzzi has been a designer and architect for almost thirty years and about fifteen years ago He expanded his business from residential projects to the luxury  boating sector, completing projects for a 36m MotorYacht (SEAWISH), designing interiors that recall the sophisticated and classic elegance of the golden age of cruising yachts. The scope of works included covering all the interiors with patinated cherry-wood boiseries with classic furnishings, where the dominant colours were a brilliant blue combined with brass and golden yellow details; he also designed the style of the superstructure and in particular the aft section with two arched staircases leading down to the stern swim platform.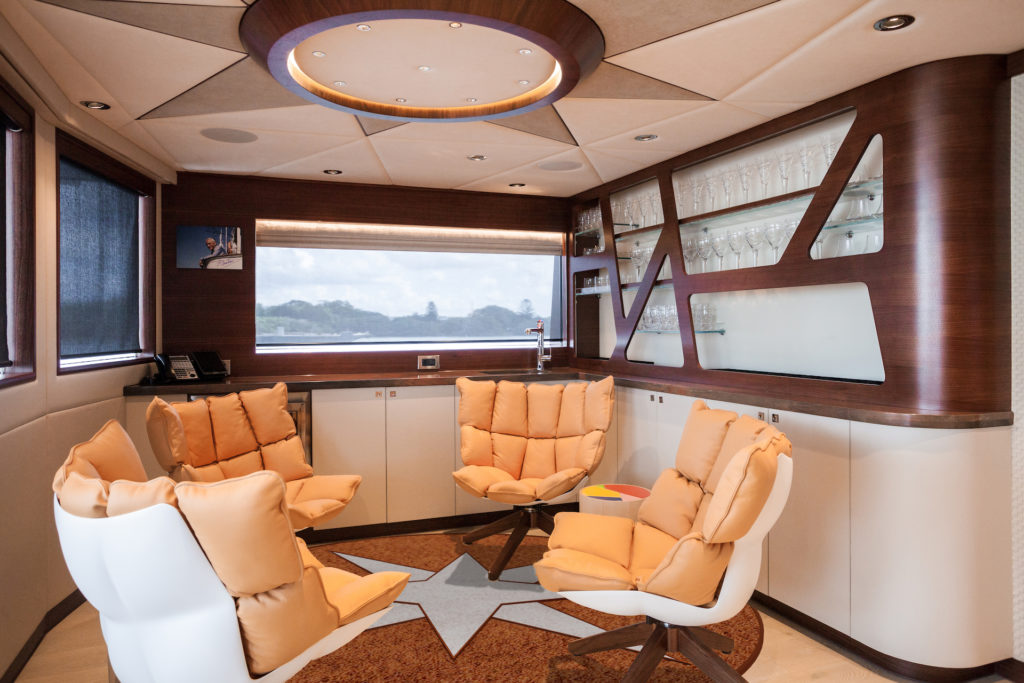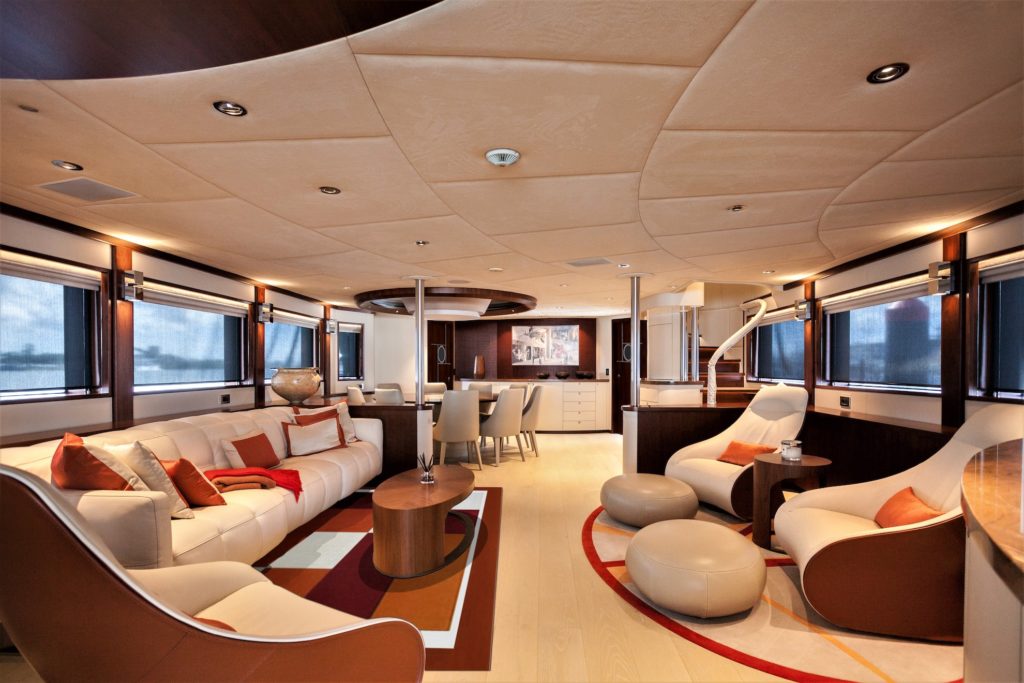 In one particular project, He has been commissioned by an Italian Motor Boat company to provide a range of modern, contemporary interiors  for a small series production of 12-20m motor boats offering different packages of combinations, colors and materials to create different concepts for semi custom solutions.
Recently, he designed and completed the full interior renovation of "OPHELIA" (a 36 m) which became a 42 m Motor Yacht,  now renamed "FLYING MANTA"; optimizing and transforming the original, dated interiors into something bright, modern and sophisticated. 
This included personalized night lighting and combining elegant materials with light, warm and natural colors, achieving complete customer satisfaction with the new look of understated modern elegance.He has successfully completed projects, always taking care of the customization of the interior style (from classic to contemporary), from urban residences to country houses, sometimes connected to local Golf Country Clubs and in many different situations.
Always with the aim of satisfying the desires and all the special needs of the customers, optimizing functionality of the spaces with elegance, refinement and balance, interpreting the style most suited to the context and matching properly to the character and needs of the customers.