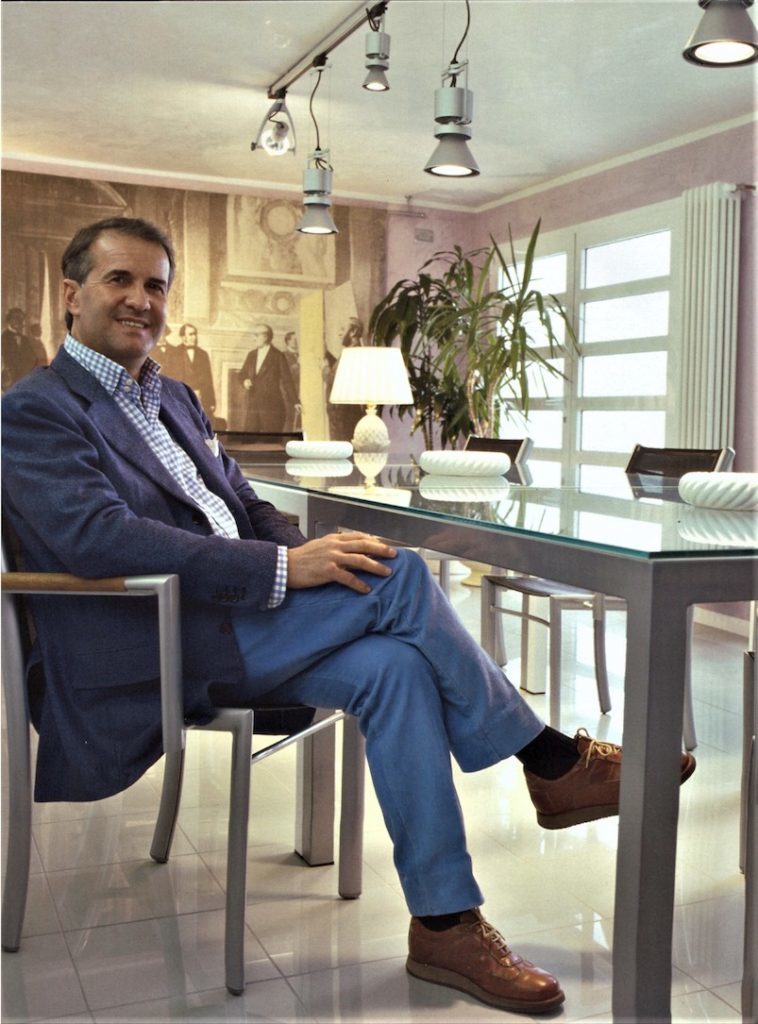 Ivo Enrico Poluzzi is an Architect and recognized Italian Interior Designer with thirty years of experience in the high-end residential sector and then in the last fifteen years also in the Boat Design sector, particularly for luxury interiors and fitout.
He achieved his Master Degree in Architecture (30 years next Anniversary in 2020) at the IUAV, the prestigious University Institute of Architecture in Venice, Italy.
His works have been published by major international magazines such as AD (Architectural Digest), Ville & Casali, Images (French and Italian), as well as Boat International, Yacht Design and Barche(Italian).
He has always worked for selected clients, realizing high-profile residential projects such as urban and country villas and also in famous seaside resorts or in the Italian Mountains.
He currently works both in Italy and in Australia.
MY FLYING MANTA 42m MotorYacht (was MY Ophelia 36m)
In his long career, has completed important projects in the residential sector, ranging from the restoration of buildings and renovations of the interiors and high decoration of period villas and apartments, also realizing projects for new villas and residential complexes in mountain areas ( Alps and Apennines, such as Cortina D'Ampezzo and Madonna di Campiglio and Sestola / Fanano) internationally​ reknown,​ as well as on Italian ​L​akes foreshores, or important holiday ​seaside​ (such as Costa Smeralda).
He has successfully completed projects, always taking care of the ​customization​ of the interior style (from classic to contemporary), from urban residences to country houses, sometimes connected to local Golf Country Clubs and in many different situations.
Always with the aim of satisfying the desires and all the special needs of the customers, offering the best functional organization of the spaces with elegance, refinement and balance, interpreting the style most suited to the context and matching ​properly​ to the character and needs  of the customers.